At 543 Dental and Implant Centre, we always aim to provide our patients with the best possible experience, and part of that is having a Treatment Coordinator available to our patients. But what exactly is a Treatment Coordinator and what do they do?
A Treatment Coordinator supports patients through every step of their treatment, working closely with the dental team to facilitate a treatment that is right for the patient and achieves the results they desire.
Serving as a first point of contact at the practice, a Treatment Coordinator:
Talks patients through their treatment options.
Ensures a treatment plan that is best suited to the patient's needs.
Schedules appointments.
Discusses costs and the finance options available.
Answers any questions or concerns patients might have.
Dental treatment can be daunting, but having a Treatment Coordinator present throughout the process makes it more simple, stress-free and relaxed. 
How does a Treatment Coordinator enhance the treatment process?
Patients can book a free consultation with the Treatment Coordinator as the first step in the process of seeking private treatment. It's a chance for the patient to discuss exactly what they're hoping for, the results they want to achieve, and any doubts, concerns or questions they might have about the process.
As an experienced member of the dental team, the Treatment Coordinator is then perfectly placed to recommend the next steps and book an assessment with the most suitable dentist.
Patients can find it difficult to talk to their dentist during an appointment and have all of their questions answered. Treatment Coordinators are just a phone call away to talk through questions they may have forgotten to ask the dentist, and any further queries and problems that might arise.  They can also act as the patient's mouthpiece within the practice, discussing the patient's requests or concerns with the wider dental team.
The Treatment Coordinator will also go through the dentist's suggested treatment plan in detail, discussing the benefits, risks and finance options available to create a plan that works best for them.
The benefits of a Treatment Coordinator
Discuss your options in a more relaxed setting
Your Treatment Coordinator will talk through your treatment options in an informal room away from the dental chair, providing a more relaxed setting for discussing things that might be bothering you.
Feel heard
Your Treatment Coordinator is there to listen to you, which can make opening up about concerns much easier. They will guide you through each step of the treatment and be able to fully discuss the finance options that best suit you.
They get to know you
It's always nice to be welcomed into a room or greeted on the phone by a familiar voice, and having a Treatment Coordinator to talk to can make you feel more confident about coming into the practice. A Treatment Coordinator is a friendly and trained professional that takes the time to get to know you and your individual concerns, providing you with a professional service made especially for you.
Meet Sara, your Treatment Coordinator at 543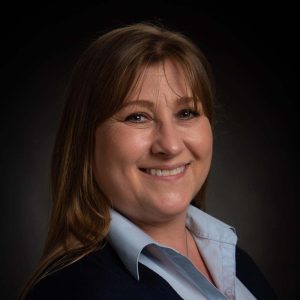 Sara Feldt has been at 543 for 23 years and has been a dental nurse for 34, so she has an in-depth knowledge of dentistry and all the dental procedures and treatments that we offer. She works closely with the rest of the dental team at the practice to ensure each patient has a treatment journey and outcome they are happy with.
As your Treatment Coordinator, Sara will meet you before your treatment to discuss your hopes (and fears!) about your visit, helping you feel more relaxed. She can also stay with you throughout your appointment and discuss your options in full afterwards.
To discuss a treatment or book a consultation today, send us a message here or call us on 01482 565488.