Meet the clinical and management team behind 543 Dental Centre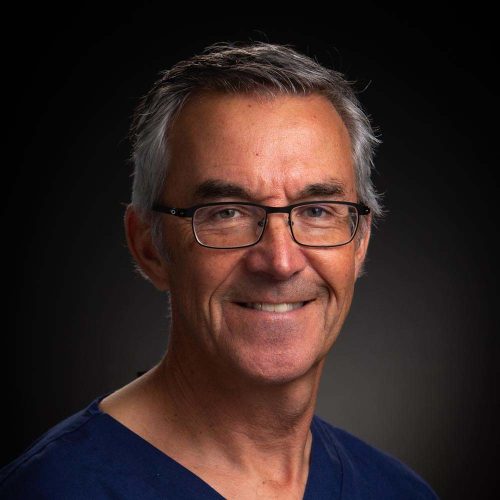 BDS MBA
GDC Reg No. 61783
David is our Clinical Director and has worked at 543 Dental Centre for over 30 years. He has wide experience in all aspects of dentistry and particularly enjoys helping patients through difficult extractions. David's passion is in providing care for anxious patients and he provides treatment under sedation.
David is married to Jennie and has two children. He is a keen golfer, loves cricket and runs marathons for fun! He is also a supporter of Leeds United, for which he has our sincerest sympathy…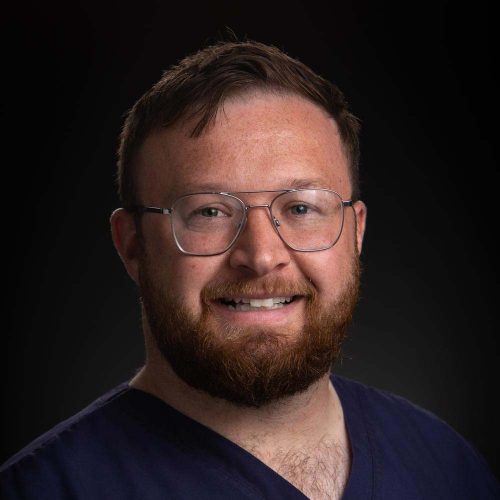 GDC Reg No. 277317
Henry is our deputy clinical director. He provides kind, caring dentistry to rebuild people's confidence with an emphasis on restoring natural appearance through cosmetic dentistry. Henry also provides teeth straightening procedures and works with very anxious patients under sedation.
Henry loves to play rugby and also goes hiking and biking in the Yorkshire Wolds at weekends. He has a young family and recently moved to a new home. Henry loves to talk and will be keen to find out your dental needs and help you gain the smile you deserve!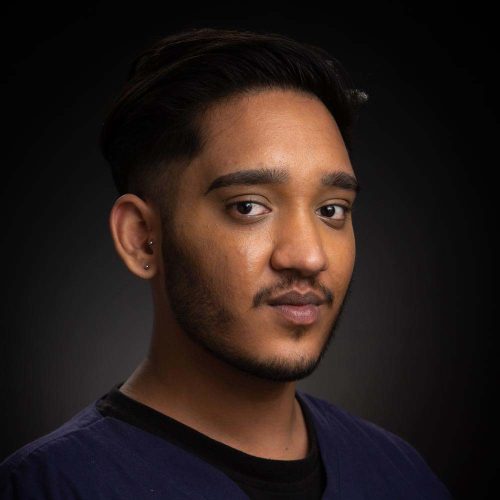 Graduado en Odontologia, Spain 2021
GDC Reg: 298178
Tashil studied dentistry in Valencia in Spain in 2021 where he gained his degree.
Tashil is happy when he is able to help bring a patient in pain to a more comfortable situation. He likes to pay attention to detail and is keen to listen to his patients' needs to help achieve the best outcome for them.
In his spare time Tash enjoys drawing and painting and doing special effects make-up for friends and family. Currently Tash is learning to sew and design. Growing up he was a keen Ballroom and Latin dancer.
BChD Leeds
GDC Reg No. 103778
Emily is from Hull, graduating from university in July 2006 before becoming a part-time associate at 543 Dental Centre. Emily is a kind, gentle dentist who loves to rebuild smiles. She has a diploma in endodontics so patients can be assured of the best quality treatments. Emily is also an educational supervisor, mentoring our foundation dentists through her skill and experience.
Outside work she likes to travel, go to the gym and read. Emily is from Hull and East Yorkshire and before university studied at South Hunsley School.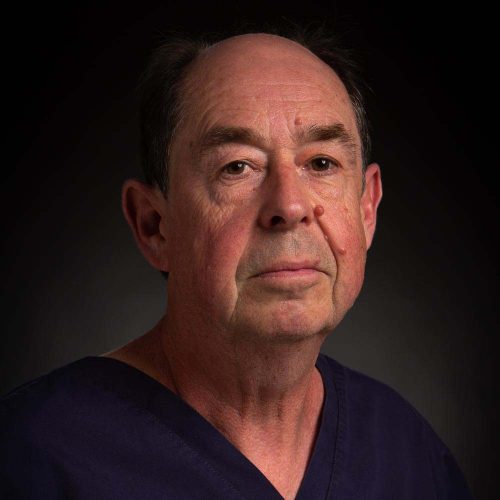 BSc, BDS
GDC Reg. No. 62838
Russell qualified from Sheffield in 1987. He has many years of experience in dentistry and provides a service dedicated to patients requiring dentures, often working in one of our downstairs surgeries to provide easy access to patients with mobility issues.
Russell loves making comfortable and lifelike dentures for both NHS and private patients. Along with his nurse Sharon and our denture technician Suren they make a formidable team to sort out your denture concerns!
Russell lives in Beverley with his wife and family. He is a keen Hull City fan and loves cycling, swimming and long walks with his youngest son. He has worked previously at Bransholme Health Centre.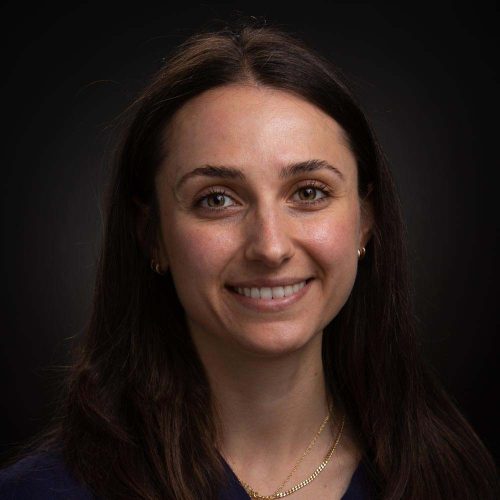 GDC Reg. No. 285258
Izzy qualified in Valencia, Spain in 2019 and also studied in Stockholm, Sweden. She is now back in her family home in East Yorkshire after a short spell working in Wales.
Izzy provides all aspects of dentistry and she likes to make patients feel relaxed and calm so that dental care is provided in a gentle, caring manner.
In her spare time, Izzy keeps fit by running and walking her gorgeous black labrador Luna, and as you can see from her studies she also loves to travel!!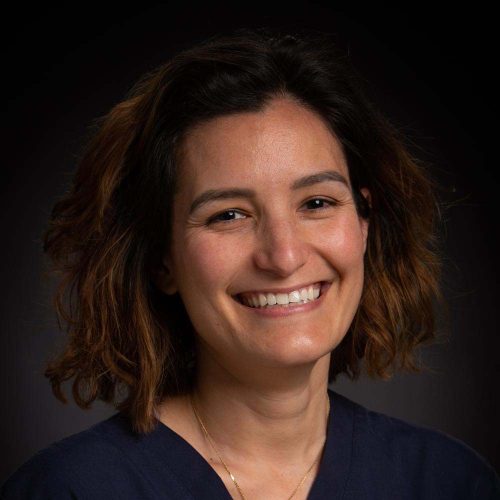 GDC Reg. No. 266009
Pilar was born and raised in Argentina, and studied dentistry in Spain and Germany. She moved to the UK after graduating in 2015 and has lived and worked here ever since.
Pilar has a special interest in aesthetic dentistry, restorative dentistry and implants, earning a postgraduate Diploma in Aesthetic and Restorative Dentistry and a postgraduate Certificate in Implantology. She particularly enjoys treating anxious patients who want to overcome their fears, helping patients feel comfortable at every step of their treatment and making everyone shine with their best smiles!
In her spare time, Pilar spends time with her two young children and enjoys heading off to Cleethorpes to go kite surfing - weather permitting! She is fluent in Spanish, Italian and German, as well as English of course!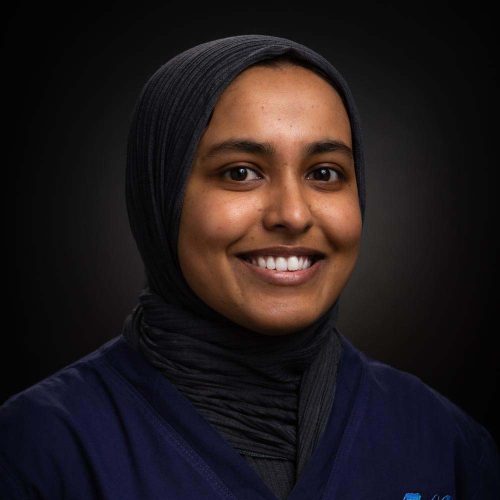 GDC number 296160
Faiza joined the practice as a Foundation Dentist in September 2021, and since graduating, continues to work at 543 Dental Centre as a dentist. She enjoys reading, cooking, travelling and spending time with her family on weekends. Faiza has been enjoying exploring Hull more during her time here.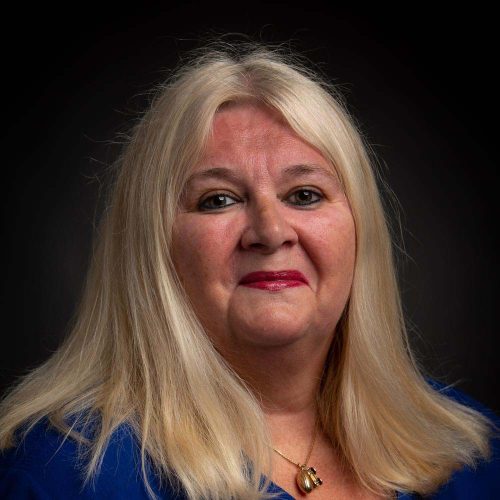 GDC Reg No. 67698
Tara is a dentist in our domiciliary team at 543 Dental Centre, who provide dental services to many people in our community and care homes, who are unable to visit us.
Tara treats mainly elderly and vulnerable patients but can also visit anyone who cannot travel to us. The domiciliary team visits mental health units and sees patients who might otherwise miss out on essential dental care. Provided you meet our acceptance criteria you can have new dentures made in the privacy and comfort of your own home. Tara loves helping people and finds this type of work rewarding and meaningful.
Outside of dentistry, Tara's passion is travel and she always has a trip or two booked. She also loves music and goes to lots of live concerts. She is very sociable and loves entertaining at home. Originally from Ireland, Tara is Irish, but has made Yorkshire her forever home!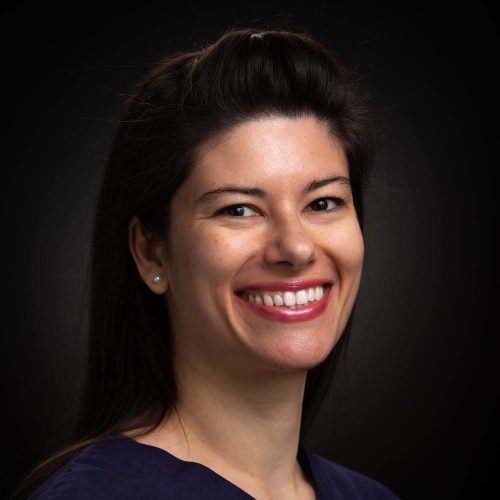 Lic Odont Seville 2007
GDC Reg No.165730
Noemi is from Spain and qualified in Seville in 2007. She has worked in the UK since 2009, including in Salford and King's Lynn. She has done further studying in gum disease, root fillings and dental public health.
Noemi enjoys all aspects of general dentistry because it gives her the chance to help people who are often worried and anxious about having treatment done. She prides herself in being able to relax people and provide treatment in a kind, gentle manner.
Noemi likes to keep active in her leisure time by biking, rollerblading, dancing and painting. She likes spending weekends walking in Yorkshire and eating out in the best places in Hull.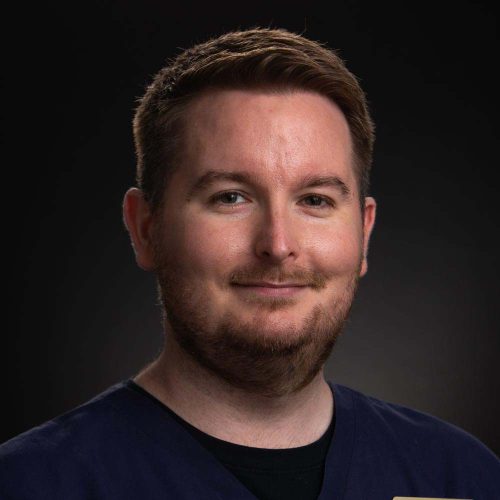 BChD Leeds
GDC Reg No 251678
Originally from Northern Ireland, Dale qualified as a dentist from the University of Leeds in 2014 and has worked in Hull ever since.
Dale has an interest in restorative and cosmetic dentistry, also serving as an educational supervisor to mentor our foundation dentists through his skills and experience. He enjoys the challenge of dealing with anxious patients who need time and sympathetic care to restore their dental health.
Outside of work, Dale enjoys travel, walking his dogs and, for the last few years, has been learning to play the piano and clarinet.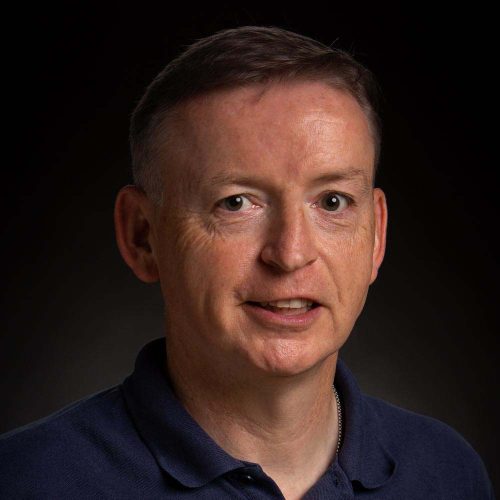 B.D.S Liverpool 1998
GDC Reg No. 74922
Joe is from Liverpool and has a special interest in the care of patients in their own home. This is a growing area of our work as, happily, we are living longer and keeping more of our own teeth!
Joe has two children and likes to keep fit through cycling, running and swimming. He is a member of Liverpool Mercury Cycling Club and in the summer he teaches children how to cycle safely, as a British Cycling Level 1 Coach. He is also a very keen follower of Liverpool Football Club.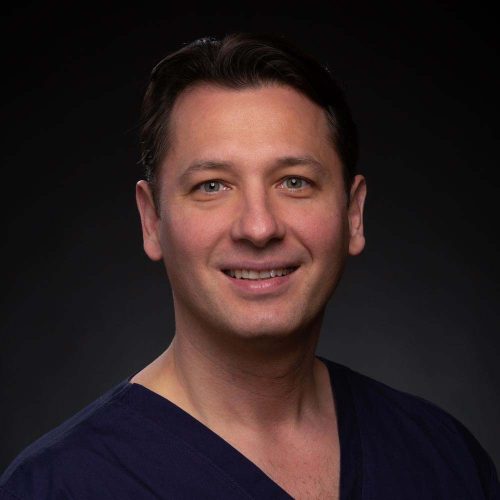 DMD OVIDIUS 2005
GDC Reg No. 168840
543 offers a comprehensive range of restorative dental procedures and Vali is our Implant Director, implementing advanced implant technology to restore patients' confidence in their smiles.
Vali has been involved in implant placement and restorative procedures since 2008 and has attended numerous implant-related courses in the UK and overseas. He attended the Diploma Course in Restorative Dentistry at the Royal College of Surgeons, London and is an active member of the ADI (Association of Dental Implantology), keeping his knowledge up to date to provide the latest evidence-based care to all his patients.
At 543, Vali uses advanced implant techniques such as sinus lifts, bone and tissue grafts, applying Computer Guided Surgery systems to build a precise foundation for his patients' new smiles. He's passionate about his work and finds it rewarding when completing a plan for a patient, restoring their smile and quality of life.
Earning his degree at Ovidius University, Romania in 2005, Vali is fluent in three languages; Romanian, Spanish and English. Outside of dentistry, he loves spending his time with his son and partner, and enjoys playing golf when he can find the time!

D.D.S. Tandlakare, Gothenburg
GDC Reg No. 72760
Payman is a highly experienced dentist, graduating in 1993 before working at 543 Dental Centre with a special interest in cosmetic dentistry and facial aesthetics. He is continuously updating his skills in tooth whitening and tooth straightening to transform his patients' smiles, and is qualified to work with a variety of denture systems to provide long-lasting solutions for denture problems.
Away from dentistry, Payman enjoys spending time with his family, going to the gym and keeping up with the football.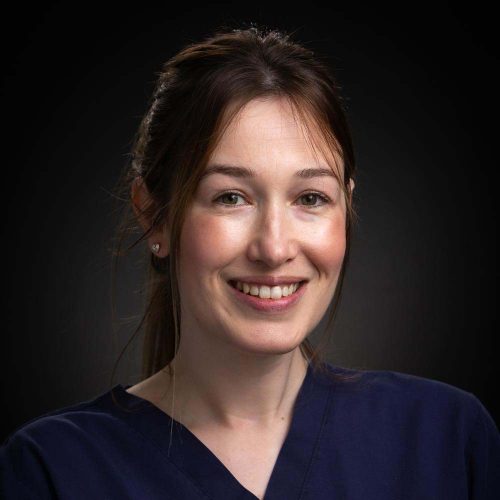 DDS (Thessalonniki) April 2012
GDC Reg No. 241704
Faye is originally from Greece, working in NHS dentistry for four years in Scotland before settling in Hull and joining us at 543 Dental Centre. She enjoys practising general dentistry and loves chatting to her patients to make them feel comfortable. Faye also loves to treat children and is passionate about helping them adopt good habits early on to ensure lifelong healthy teeth.
Outside of dentistry, Faye loves travelling and animals. During weekends you'll find her spending time with her husband, her three cats, and exploring the outdoors with her young son. Faye is also a keen music lover - her favourite band is Depeche Mode, who some of us may remember from the 80s!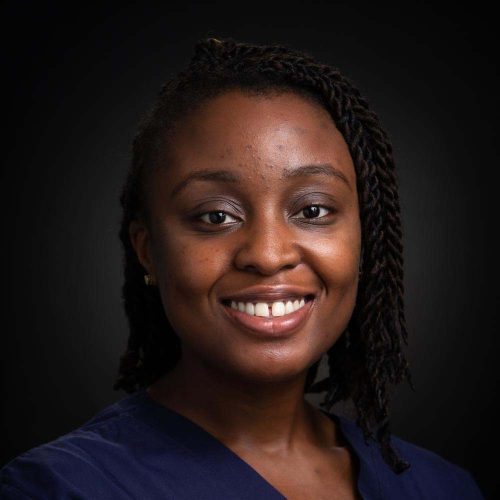 Seun is a foundation dentist who graduated from Peninsula Dental School in 2022. She enjoys different aspects of dentistry, with a keen interest in restoring dental health. Seun is also passionate about encouraging children to become familiar with the dental environment from an early age and participates in 543's sister charity, Teeth Team on a regular basis.
In her spare time, she enjoys cooking new dishes, swimming and exploring new places.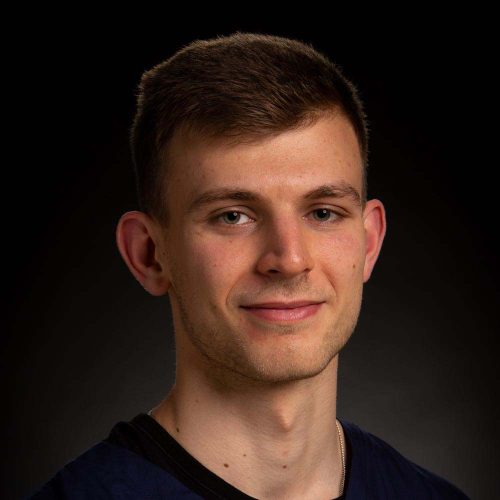 Andrzej is one of our foundation dentists and he is interested in developing his restorative and oral surgery skills through his current hospital placement at the Hull Royal Infirmary.
Andrzej studied dentistry in Sheffield and loves exploring the beautiful Yorkshire coastline, as well as enjoying reading and going to the gym.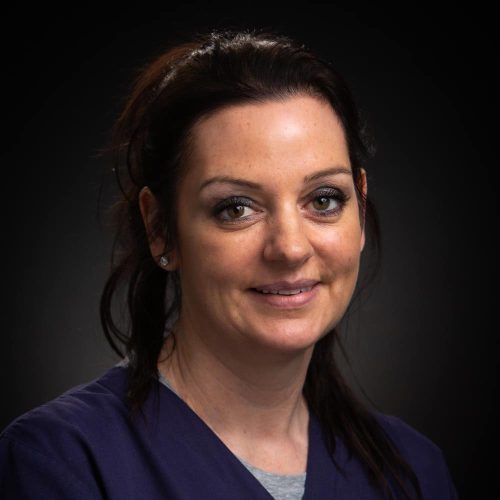 GDC Reg No. 5871
Connie qualified from the School of Dental Hygiene, Aldershot, in 2001 and has been with 543 Dental Centre since 2003. Connie is a Hygiene Therapist, helping our patients to keep their teeth cleaner and mouths healthier. She's especially interested in children, periodontics and helping people with gum issues to keep their teeth, promoting the best possible oral care.
Outside of dentistry, Connie enjoys a diverse range of extracurricular interests - from reading to windsurfing!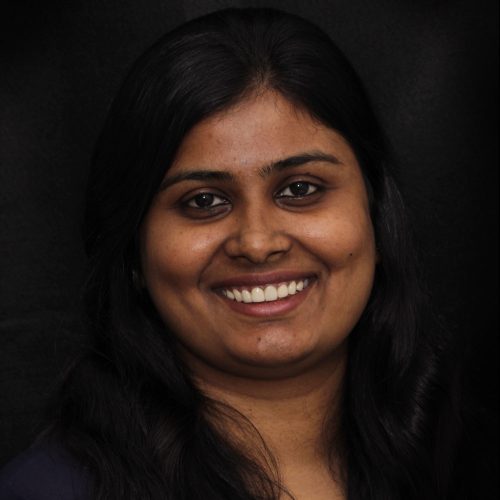 GDC Reg No. 308781
Rosemary graduated from Al Azhar Dental College in India in 2020 with a Bachelors of Dental Surgery degree. She moved to the UK in 2022 and now works as one of our Dental Therapists at 543.
Rosemary loves taking care of her patients and seeing happy, healthy smiles on their faces. She provides gentle and calm care, carrying out restorative procedures for both children and adults and helping patients maintain healthy gums.
Outside of the clinic, Rosemary likes painting, photography, cooking and chatting!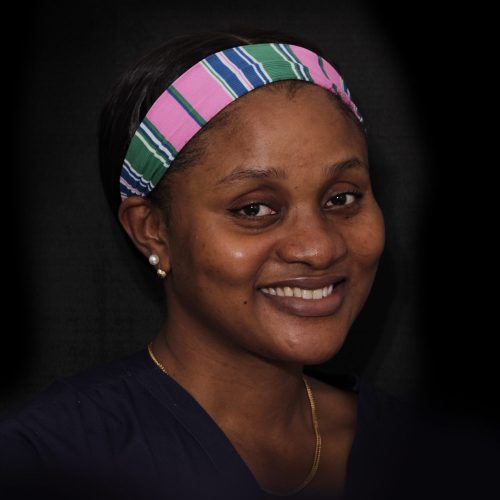 GDC Reg No. 307269
Karen graduated as a Dentist from the University of Benin in Nigeria in 2015, and moved to Hull in 2022. She qualified as a Dental Hygienist in the UK in May 2023, and joined 543 Dental & Implant Centre in August of the same year. While Karen has found dental hygiene to be thoroughly enjoyable and satisfying, she is also currently earning her certification to practise as a dentist in the UK.
Karen is fluent in English, Igbo and Nigerian pidgin. Her favourite genre of music is Afrobeats and pop and she's Beyoncé's biggest fan! She enjoys all things baking and cooking, and when she's not working or in the kitchen she loves to spend time with her husband and young daughter.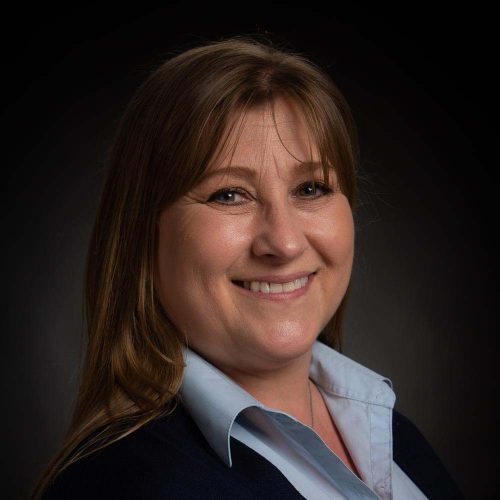 GDC Reg No. 110950
Sara has worked with 543 for over 15 years now and has an in-depth knowledge of all dental procedures, treatments and options. Sara will meet you before your appointment with the dentist to discuss your hopes (and fears!) about your visit. This is for informative purposes only, it's not a dental examination or assessment for suitability. She will also help you to relax a little by taking you to the dental surgery and staying with you throughout your assessment.
Sara will then take the dentist's recommendations and discuss all the options available to you to help us deliver the smile of your dreams. We know that it's sometimes easier to talk about all the ins and outs of all the different options to someone who's not a dentist. This way you get all your questions answered in a relaxing way with Sara.
Sara is married with two children and enjoys hill walking, swimming and spending time with her friends.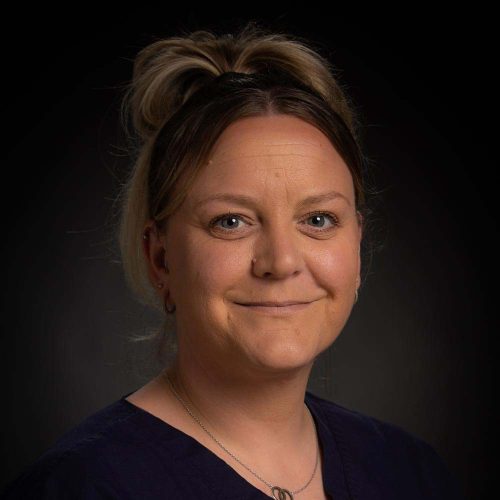 GDC Reg No. 110961
Laura has 22 years' experience within the dental industry. Laura is Joint Head Nurse with an interest in sedation and general anaesthetics. Her current role is varied and she enjoys the interaction with children and adults alike. She is also involved with Teeth Team and helps to deliver oral health advice.
In her spare time, Laura enjoys spending time with her husband and two children.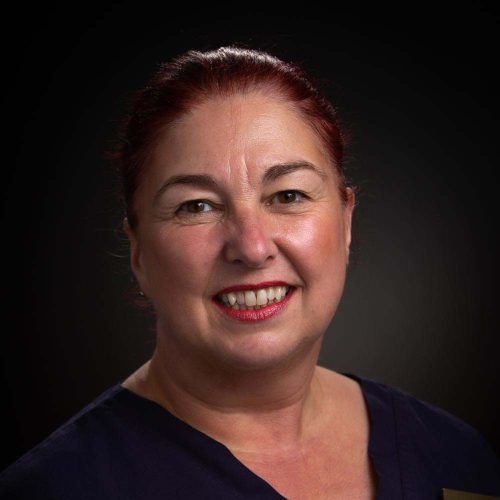 GDC Reg No. 110952
Julie has over 22 years' experience within the dental profession. Her current role is to co-ordinate and put in place the various health initiatives employed within the practice. She works closely with many local schools and is heavily involved with Teeth Team.
Julie is married with one daughter. In her spare time she enjoys cycling and spending time with her family.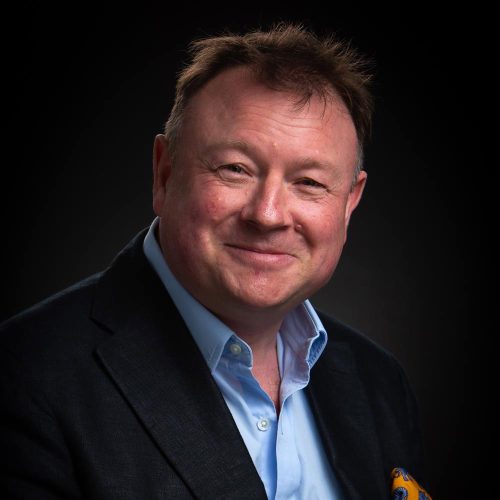 Chris has worked at 543 Dental Centre since 2004.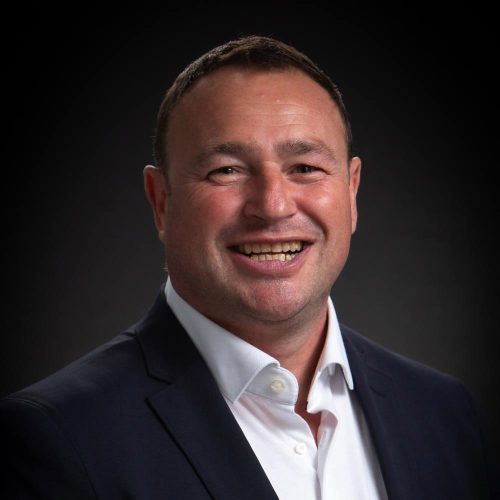 Duncan graduated from The University of Huddersfield with a LLB (Hons) in Law and was called to the Bar as a Barrister in 1998. Since then he has worked in two law firms, one in Leeds, Addleshaw Booth & Co (now Addleshaw Goddard), and one in Hull, Andrew M Jackson & Co.
Duncan is married with three children. Outside of work he enjoys going to the gym and following both the rugby and boxing.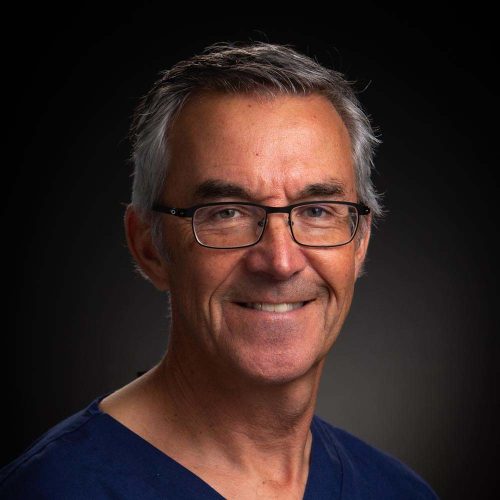 BDS MBA
GDC Reg No. 61783
David is our Clinical Director and has worked at 543 Dental Centre for over 30 years. He has wide experience in all aspects of dentistry and particularly enjoys helping patients through difficult extractions. David's passion is in providing care for anxious patients and he provides treatment under sedation.
David is married to Jennie and has two children. He is a keen golfer, loves cricket and runs marathons for fun! He is also a supporter of Leeds United, for which he has our sincerest sympathy…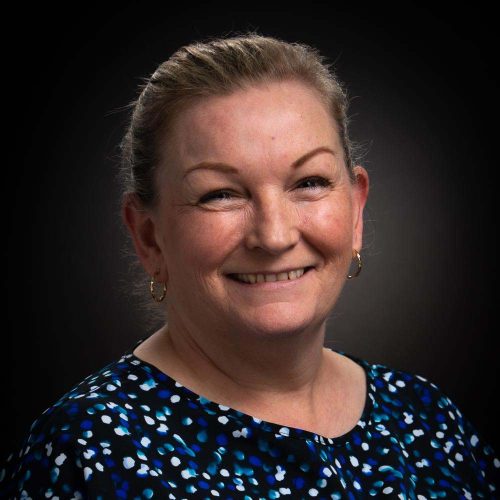 Melanie joined 543 Dental Centre in 2005. Before that she was the senior dental nurse at Cottingham Dental Access Centre. She has 19 years' experience as a dental nurse.
Melanie became the Practice Manager at 543 Dental Centre in October 2006. In 2008, she passed the Level 5 Diploma in Practice Management from the Institute of Leadership and Management.
Outside of work Mel likes walking, shopping and seeing her grandchildren.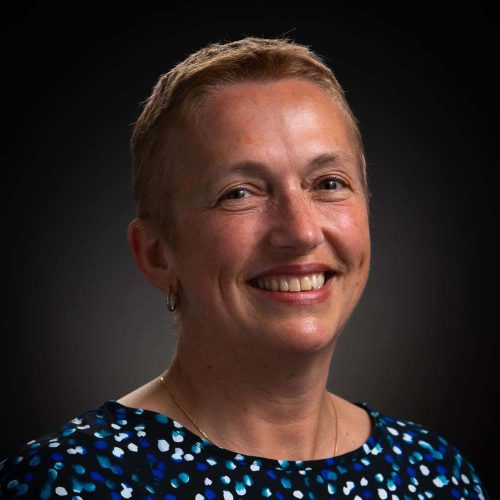 Amanda was a dental nurse from 1986 and joined 543 in 1992. In 1996, Amanda moved over to working on reception. From 2000, Amanda's role was a combination of receptionist and administrator, and in 2007 she joined the management of 543.
Outside of work, Amanda enjoys reading, walking, swimming and camping. She also likes going to see her favourite bands live in concert, and spending time in London whenever possible.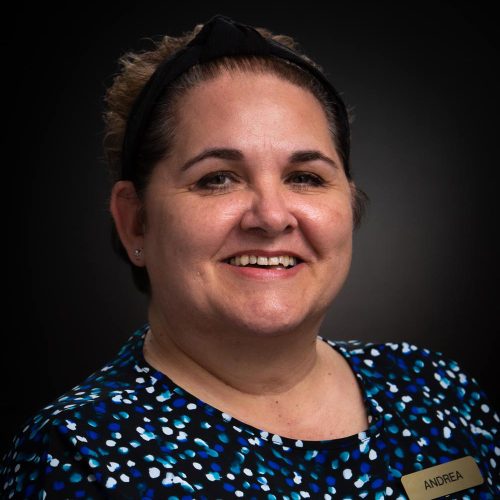 Andrea joined 543 in October 2021 and was quickly promoted, becoming Head Receptionist in January 2023. Her previous career was in retail management, whilst she juggled bringing up four daughters.
Andrea loves spending time with her family, gardening, knitting and holidaying in the quiet parts of Ibiza and Tunisia.